Víno Purus
Národná 86, Modra – Kráľová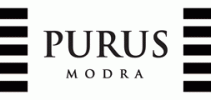 Víno Purus
Národná 86, Modra – Kráľová
---
About the winery
Purus family winery works 8 hectares of their own and leased vineyards in the Western Slovak winemaking towns of Modra and Pezinok. They exclusively use their own grapes to produce wines to guarantee the highest quality.
Rasťo Čistý and Klaudia Čista both come from winemaking families a try to preserve the wine growing, wine making and winery traditions of the Small Carpathian region. They are winemakers in their hearts and by profession. The produce wines using both traditional and modern technologies.READ_MORE
Víno Purus is a natural product, without chemical stabilization, giving the wine space to mature in the bottle and with proper storage, giving it space to age in the bottle for several years.
Every vineyard reflects the unique local terroir, preserving the authenticity and character of the wine produced from it. Three words - SAND, ROCK and CLAY - make these wines distinctive and original.
Profile varieties
Pinot Blanc
Rizling rýnsky
Grüner Veltliner
---
Video gallery
---
Profile varieties
Pinot Blanc
Rizling rýnsky
Grüner Veltliner
---
Useful information
Corporate event compatible
Focus
Integrated grape production
Languages spoken
SK/EN/DE
---
Transportation
Slovak Lines - village Modra – Kráľová
48° 21' 9" N
,
17° 19' 20" E
Národná 86, Modra – Kráľová