Wine tastes the best directly at the winery but not everyone can get there easily.
That is why we have launched GoGo.wine - a portal that allows visitors to find and reserve wine tasting at wineries.
GoGo.wine started out as a Slovak project and currently offers wine tastings from Slovak wine makers. Gradually, we will add the tastings from other wine makers in the broader Central European region.
GoGo.wine builds on the tourism know-how of Enjoy Slovakia DMC, one of Slovakia's leading destination management companies and digital marketing know-how of Basta digital, an independent award-winning Google Premier Partner agency based in Bratislava, Slovakia. The launch of Gogo.wine was preceded by research among wine lovers and many interviews with winemakers and sommeliers from Slovakia and abroad
The GoGo.wine team consists of Marek Farkaš, Andrej Salner and Michaela Ježíková.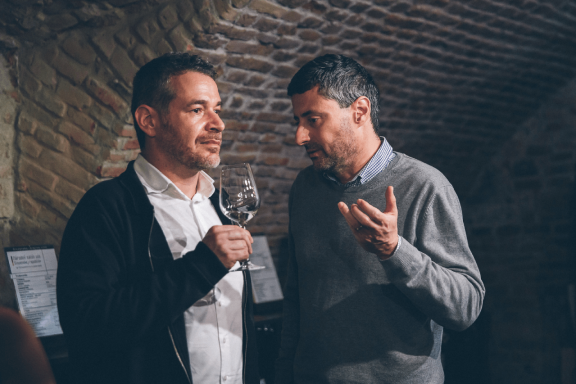 Marek has managed Enjoy Slovakia DMC since 2003, bringing corporate clients mainly from Western Europe to Slovakia. Wine counts among his hobbies and he has passed a sommelier course. Within GoGo.wine he manages relations with wine makers.
Andrej co-founded the performance marketing agency Basta digital and has been involved in digital marketing for over 15 years. He is also a wine lover with a particular interest in Central European natural wines. Within GoGo.wine he coordinates marketing activities.
Michaela comes from a wine-making family and has been involved with wine for several years, for the past three years running marketing activities at the National Salon of Wines of the Slovak Republic, the country's leading wine competition. GoGo.wine is another wine project she is involved with and she sees it as a great platform to develop wine tourism in Slovakia attractive for Slovaks and foreign visitors.
"Find your tasting."
Do you have any questions or would like to discuss working together? Contact us at info@zavinom.sk.
Gogo.wine team